Bring Sophistication and Style to Your Home
Whether you are keeping your current layout or looking at a full renovation, AMI's fabrication division provides custom product to fit your home and budget. The seamless appearance of AMI's hand-crafted product will leave your guests envious of your living space.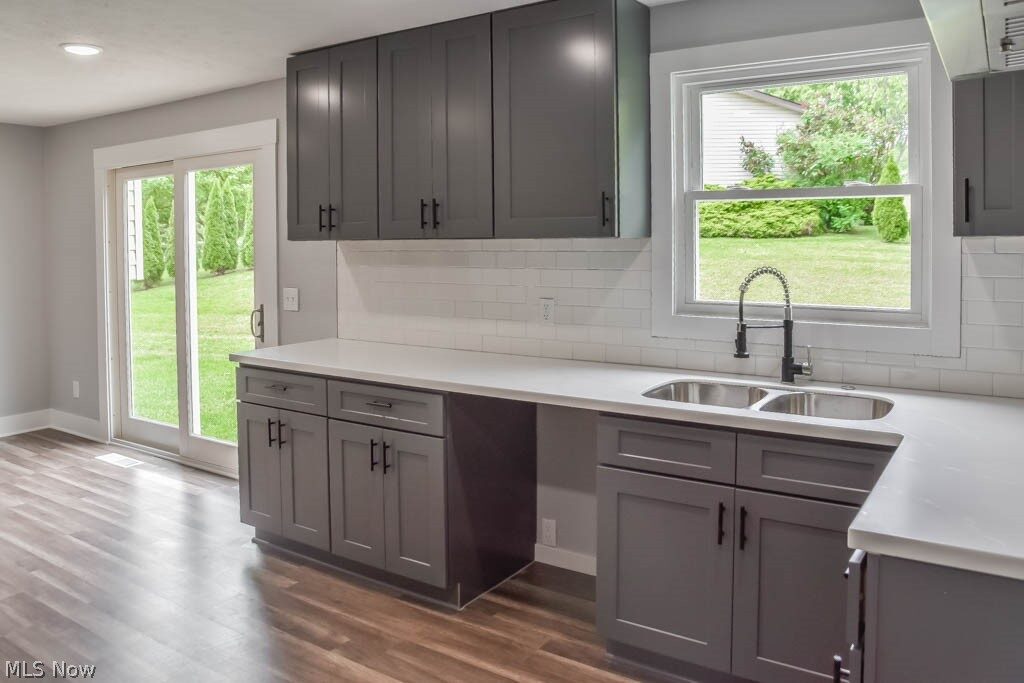 Solid surface mimics the appearance of granite, marble, stone and other natural materials. It's non-porous material is low maintenance and can easily be refinished to protect the appearance. Solid surface's main appeal is the ease of fabrication. Large kitchen countertops can create nearly invisible seams aesthetically pleasing to the eye. Unlike natural stone, solid surface has the ability to use integrated seamless sinks and splashes, giving homeowners more options in their homes. All AMI solid surface kitchens are gifted a cutting board, trivets, and a color match piece at no cost to you!
AMI's exclusive line of premium wood vanity and kitchen countertops. Made from Acacia wood, these tops elevate to that desired rustic look with a modern twist. Madera wood is not only beautiful in appearance but the surface is smooth and sealed with a durable urethane, giving a stunning satin finish. It's water and stain resistance will have your Madera tops looking brand new for years to come.
Great alternative for those looking to update their home on a budget. Affordable countertops that offer a variety of design, texture and color selections. Perfect option for those DIY homeowners with an eye for design.